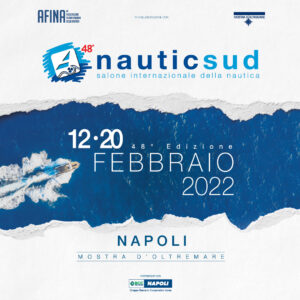 From 12 to 20 February Gozzi Mimì is exhibiting 12 boats from its fleet at Nauticsud, from the smallest 5.50-metre Fisherman to the 11-metre Libeccio, a modern gozzo with a top speed of 30 knots available in Cabin and Walkaround versions.
Among the protagonists of the Neapolitan fair dedicated to boats between 4 and 18 metres and the most important shipyards, we could not miss Gozzi Mimì, the shipyard with almost 50 years of history that will be exhibiting 12 models of its fleet composed of the Fisherman and Libeccio ranges.
"Taking part in the most important fair in our city is an unmissable opportunity, also because I consider this appointment an important and clear sign of the return to normality of the sector. That is why we decided to bring such a high number of models, unusual at other fairs, which also confirms the breadth of our offer," commented Domenico Senese, owner of Cantiere.
The Fisherman 19 and Fisherman 22 Walkaround will therefore be on display in the Nauticsud open-air area. The two models in this line, designed for families and equipped with outboard engines, will be joined by no less than 10 boats from the Libeccio range, born from the desire to reinterpret the classic Sorrentine fishing boats from a contemporary point of view, characterised by a modern design by Valerio Rivellini and respectable performance.
The smallest Libeccio is a versatile and practical open, the 6.5 Centre Consolle, displayed alongside the Libeccio 7 Classic, Libeccio 7.5, Libeccio 8.5 in Sport and Open versions, Libeccio 8.5 Walkaround, Libeccio 9.5 in Walkaround and Cabin versions and, lastly, the two Cabin and Walkaround versions of the Libeccio 11, the first with two kitchens and two double cabins and the second with large outdoor spaces and an aft garage for a tender and toys, all sharing a top speed of 30 knots. It is precisely the longer models that are the brand's most popular, so much so that we will soon see the Cabin version of the flagship, the Libeccio 13.5. The new Cabin, also designed by Valerio Rivellini, with a large open stern and three cabins, will be in the water this spring and then officially presented at the next Genoa Boat Show.